The patient list has a search bar on top where you can type in any of the following to find your patient.
Name (either first or last name)
Email
Address
Patient code
Phone
Other phone
Searching by name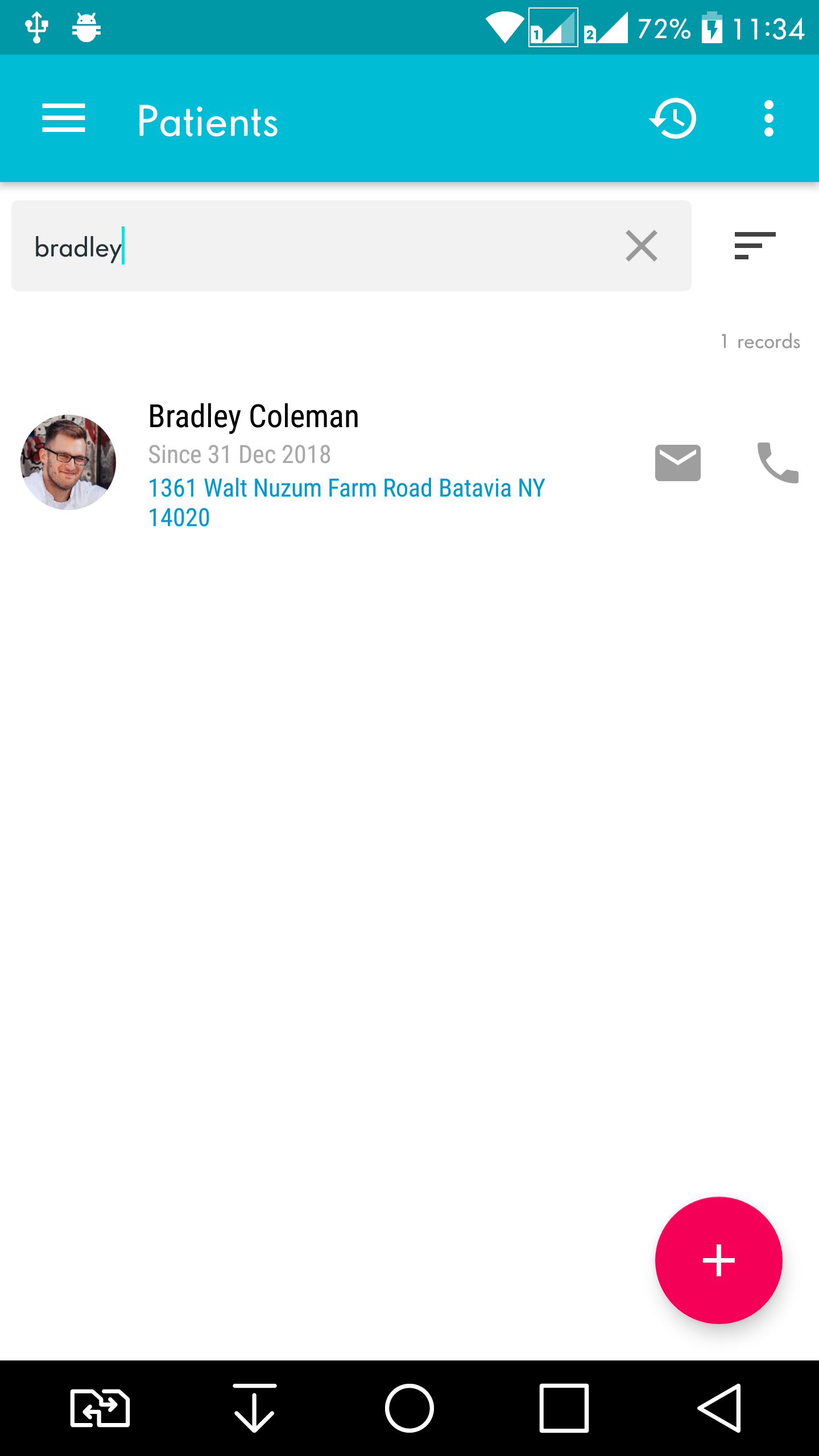 Searching by address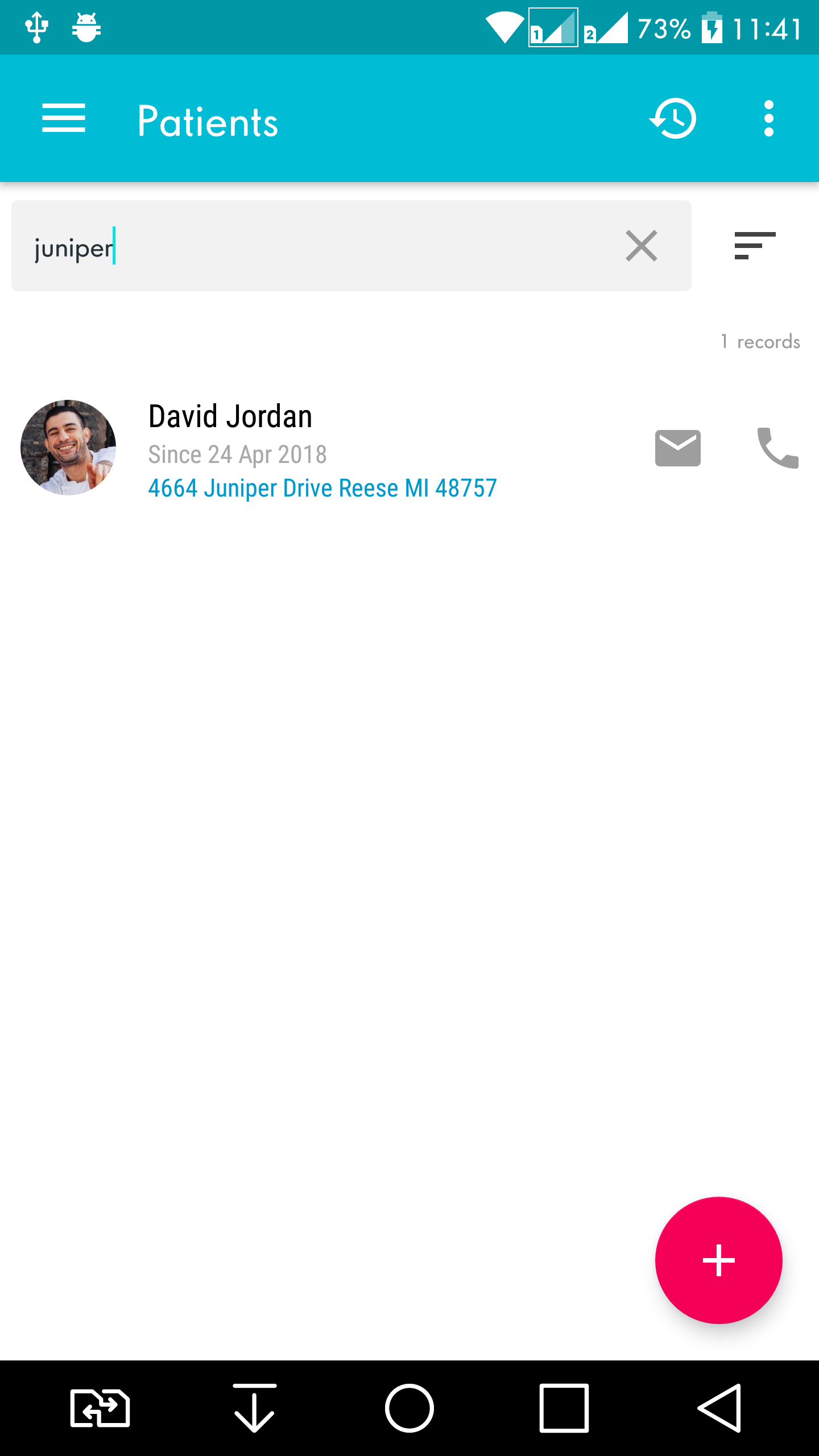 Searching by patient code
Result from patient code search.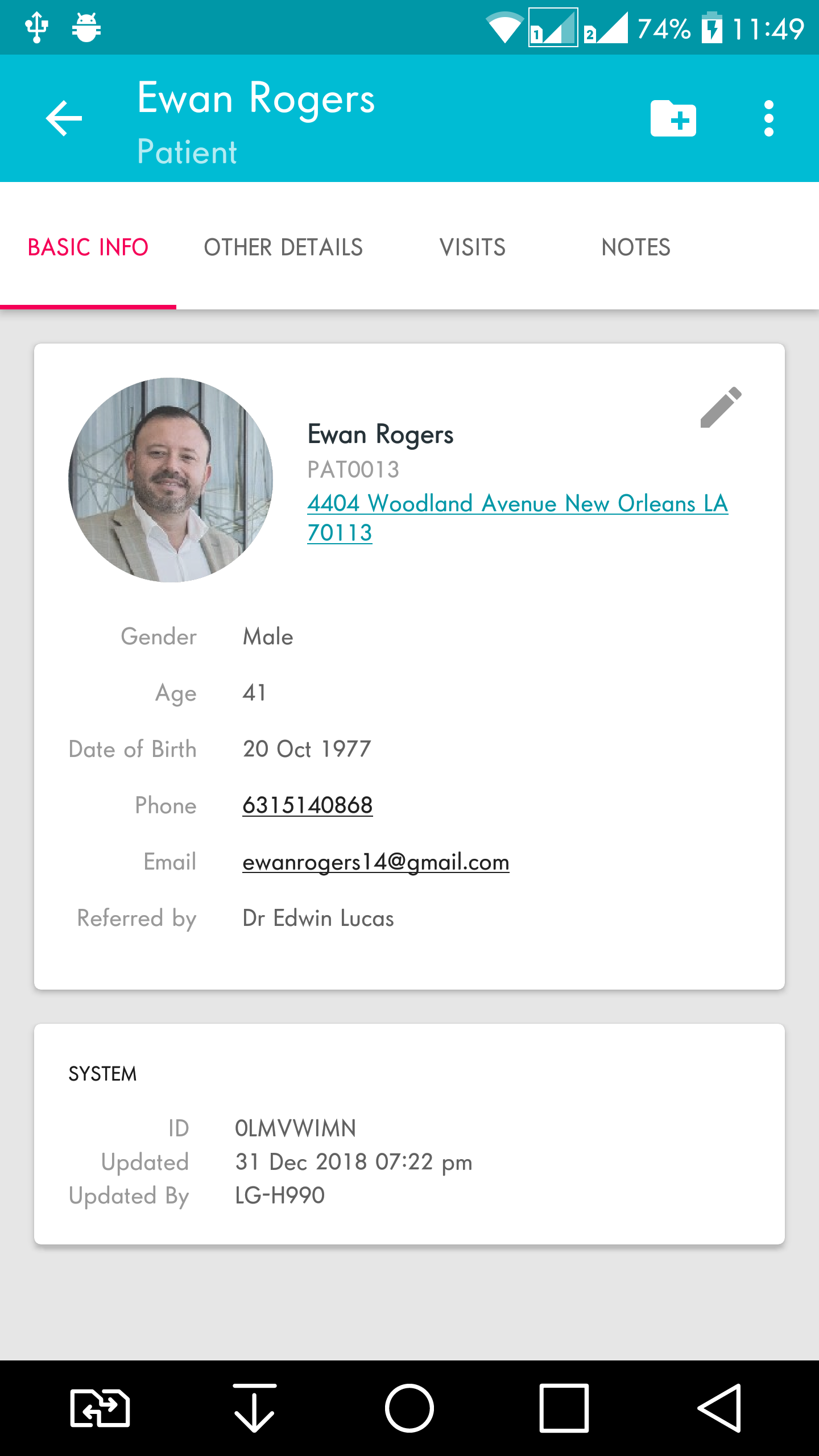 Search by Phone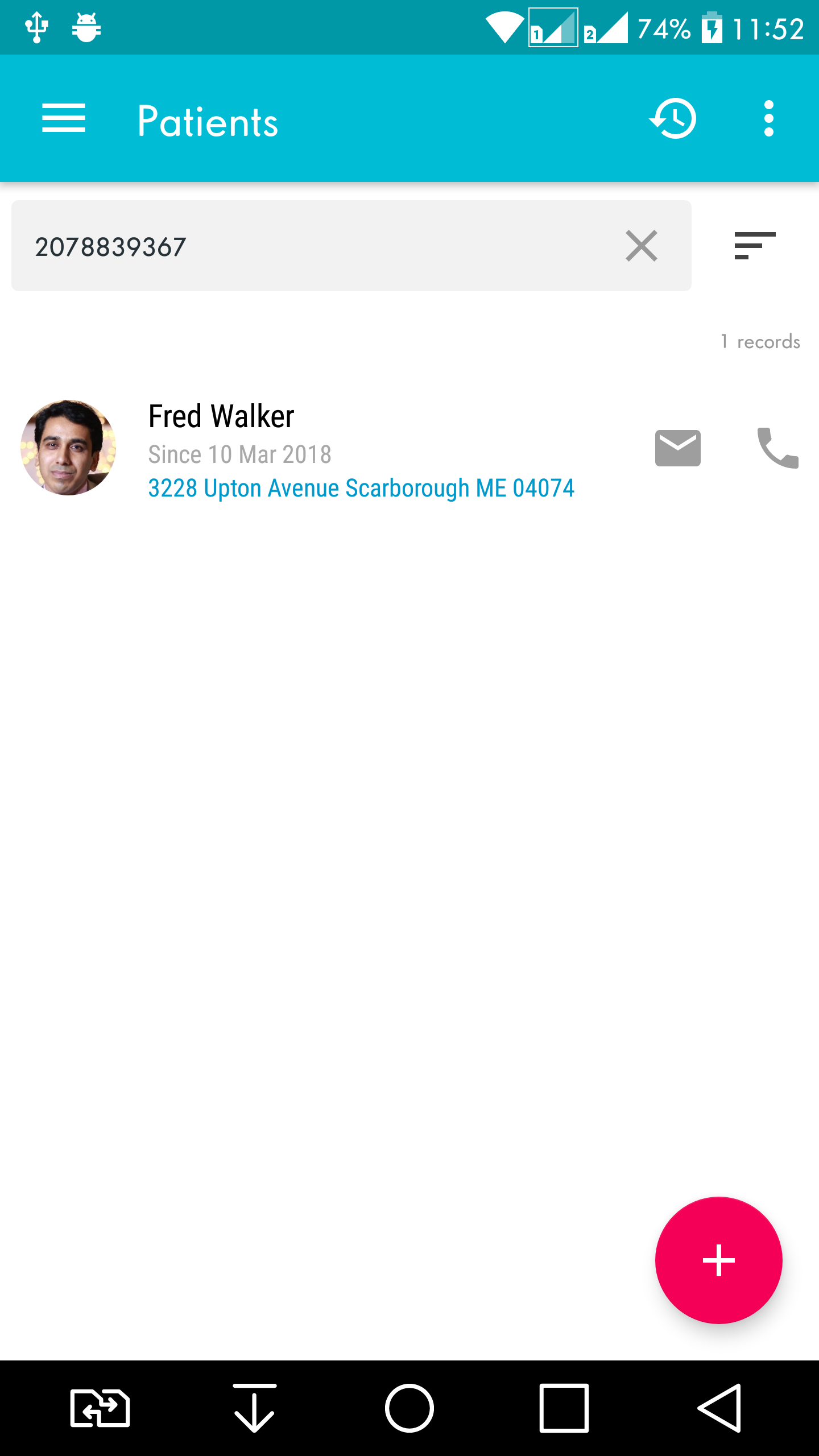 Result form phone search.